About Us
Focus Centers, PLLC, is a mental health organization, registered with the North Carolina Psychology Board. Focus Centers utilizes state-of-the art neuro-technology, psychotherapy and computer-assisted training to help clients successfully overcome emotional, behavioral, neurological, stress, developmental and learning disorders.

Focus Centers is staffed by experienced professionals with postgraduate education in a wide range of studies, all with additional training and education in the field of psychophysiology and the use of neuro-technology. Although Focus Centers provides services out of a central facility in Asheville, we also operate neurofeedback offices on the campus of a public school (K-8), a private school (K-12), a specialized boarding school for ADHD students and an adult residential facility for trauma recovery.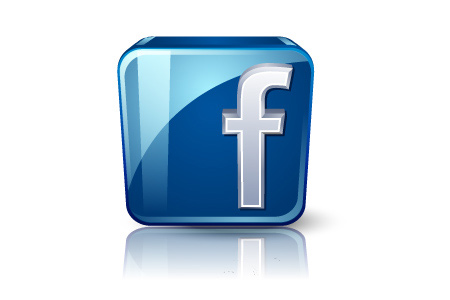 STAFF


Phil Ellis, Ph.D., Board Certified in Neurofeedback, BCIA Fellow
Director
Focus Centers of Asheville, PLLC
Phil Ellis is licensed as a Psychologist in North Carolina. He has over thirty years of experience providing clinical services to adults and children. He is licensed as a Psychologist in North Carolina and serves as the Director of Focus Centers of Asheville, a clinic that combines neurotechnology with traditional mental health services. Dr Ellis is also considered an expert in the use of Biofeedback and other brain-based technologies that address problems in both mental and physical health. He is an Associate Fellow of BCIA, Board Certified in Neurofeedback. He and his staff operate biofeedback labs on the campus of public and private schools (K-12), a therapeutic boarding school for boys with ADHD and an adult mental health residential treatment facility. It is the desire of Dr. Ellis to develop services that promote optimal health by integrating psychophysiology, education and mental health.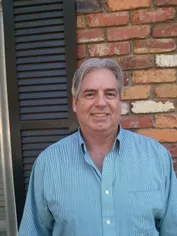 Chuck Flagler, Psy.D., Clinical Psychologist
Dr. Flagler is a licensed psychologist with over 20 years experience providing mental health services specializing in psychological evaluations, psychotherapy, group therapy, clinical hypnosis, behavioral analysis and clinical supervision for a variety of programs serving teens, developmentally disabled children, ADHD youth and adult mental illness. Dr Flagler has also served as the Senior Psychologist at Broughton State Hospital, a North Carolina State Psychiatric facility serving 39 counties. More recently, Dr. Flagler was the Clinical Director for Stone Mountain School, a therapeutic boarding school for boys. Dr. Flagler was hired by Focus Centers of Asheville to provide psychotherapy, neurofeedback, biofeedback, hypnosis, psychological testing and clinical supervision.


Megan Simpson completed her internship at Focus Centers of Asheville in 2012 and subsequently graduated from Western Carolina University in December with a M.S. degree in Clinical Mental Health Counseling. Her interest in counseling and neurofeedback spans over a decade and includes her instruction and education at the Autism Treatment Center of America located in Sheffield, MA. This training allowed her to connect with children and adults on the autism spectrum and provided a foundation to help her to work with parents, siblings and caregivers struggling to communicate with those affected. Megan offers psychotherapy and Neurofeedback services at Focus Centers.

Tiffany Thompson, M.A., C.B.T., BCN
Tiffany Thompson has recently relocated to Asheville after 8 years of clinical practice
with a group of professionals in Jacksonville, The Biofeedback Associates of Northeast
Florida. Tiffany is Board Certified in Neurofeedback with additional training in
psychotherapy, nutrition and a specialization as a Marriage & Family Therapist. At Focus
Centers of Asheville, Tiffany will be providing qEEG (Brain Mapping) evaluations,
Neurofeedback, biofeedback and psychotherapy.
Mallory Lovice has been with Focus Centers since her internship in 2015. She received her Master's of Science in Clinical Mental Health Counseling from Western Carolina University and is a Licensed Professional Counselor in North Carolina. Mallory has also been trained as a neurofeedback provider. Her previous experience includes over five years of working with children, adolescents, and adults in both inpatient and outpatient therapeutic settings. Mallory's approach to counseling comes from an attachment-based, psychoanalytic perspective, while incorporating various other modalities, including mindfulness, play therapy, and expressive arts therapy. While her experience includes working with a wide range of disorders, she has received extensive training in treating trauma. Mallory provides psychotherapy, neurofeedback, and biofeedback services at Focus Centers.


Steve Wollentin, M.S. LPC
Steve Wollentin became interested in neurofeedback during his internship experience and continued to pursue this passion at Focus Centers upon graduating from Western North Carolina University. Steve holds an M.S. in Clinical Mental Health Counseling and has over a decade of experience in mental health, working with children, adolescents, and adults. In addition to neurofeedback, his professional interests include mindfulness, positive psychotherapy, ecotherapy, and person-centered therapy.
Cylleria Johnson, M.S., LPCA
Cylleria came to Focus Centers after recently relocating to Asheville from Florida where she completed her MA in Clinical Mental Health Counseling. She has worked with various neurofeedback systems both before and during her internship. Cylleria also has experience working as a Certified Health Coach where she helped clients bridge the gap between their physical and mental health. She enjoys helping others discover their own answers and believes that exploring a person's relationship with themselves and others offers a great catalyst for change. It is her vision to offer an integrative approach to her practice that addresses mind, body and spirit. During her free time you can find her in a yoga class or relaxing on her amethyst Biomat.
Jessica Zander, M.S., LCMHC-A
Jessica began her work with Focus Centers after working as a school-based therapist for Buncombe County schools. She earned her M.S degree from Western Carolina University in Clinical Mental Health Counseling. During her time there she held an internship with Mountain Area Health Education Center and gained experience working in integrative care.
In addition to providing neurofeedback, Jessica uses a person-centered counseling approach frequently paired with other counseling modalities such as Cognitive Behavioral Therapy, Feminist Therapy, Child-Centered Play Therapy, and mindfulness techniques.
At Focus Centers, Jessica provides psychotherapy and neurofeedback to children, adolescents, and adults.
Sue Smith has worked for over 18 years in administrative and clerical roles

for local both mental health and substance abuse organizations. The last 10

years of her service has been under the title, of Office Manager. At Focus

Centers Sue provides our phone and office reception, appointment

scheduling and verification of health insurance benefits.