Organizations We Proudly Serve
SOLSTICE EAST
believe - begin – become
Solstice East, located just outside the city of Asheville, North Carolina, is a clinically intensive residential treatment center for girls between the ages of 14 and 18. A groundbreaking treatment facility for troubled adolescent girls that emphasizes the mind-body connection in our unique approach to holistic healthcare. With a strong emphasis on family therapy based intervention, nutrition and physical fitness, and the supportive provision of cutting edge academics, substance abuse/addiction therapy, equine therapy, and psychiatric services, Solstice East sets the stage for the infusion of light into the previously darkened lives of the families they serve.
https://solsticeeast.com/campus-tour/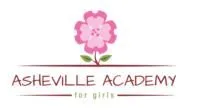 ASHEVILLE ACADEMY FOR GIRLS
Asheville Academy for Girls is a therapeutic boarding school for girls ages 10 – 14. Asheville Academy is a uniquely designed school for young girls who are struggling with life's demands. This is a special and often challenging time in a young girl's life with physical and emotional changes. Nestled in the mountain valley on a beautiful, large private therapeutic campus, Asheville Academy provides a safe, home-like setting where our students can develop their personal relationship skills, focus on academics, and reconnect with their families in healthy ways.
http://www.ashevilleacademy.com/

Montford Hall is a 29-bed long-term residential substance abuse treatment program for boys ages 14-17. Located in Asheville, NC, Montford Hall is one of the few programs of its kind in the entire United States, and the only one east of the Rockies. Montford Hall offers a unique approach to treatment that is built on the core principle of a true-to-life recovery experience and represents a continuum of care not currently available for teens. Their mission is to help adolescent boys lead fulfilling lives free from the harmful effects of drugs and alcohol.
NATIONAL CHURCH RESIDENCES
National Church Residences is the innovative leader in integrating home and supportive services for seniors and vulnerable individuals, enabling them to live healthier and more satisfying lives. Their mission is to provide quality housing and care at affordable prices in communities of caring persons. Their residents and clients include seniors of all income levels.
www.nationalchurchresidences.org/


EQUINOX
Residential Treatment Centers
Hendersonville, NC
Exclusively designed for young men ages 14-18 "We strive to support the creation of self-sustaining lifelong change at Equinox through our remarkable people and programming. When change is generated through a relationship-based and principle-centered focus, in which a teenager has the choice to comply, lifelong, sustainable change is achievable.

www.equinoxrtc.com

LIFETUTORS
Recovering Coaching for Young Adult Independence
Asheville, NC

LifeTutors is a goal oriented and outcome driven recovery coaching program. We work with young adults leaving treatment or structured therapeutic care to discover their independence. We meet them where they live, where they work, and where they study to make sure progress doesn't fall through the cracks because of the inevitable stumbles along the way. We get involved in their world but they are the ones building their future. Our goal is to see clients develop healthy living habits, positive relationships, strong academics, a good work ethic, and a supportive community. We partner with families to create a practical plan with a clinical perspective using encouragement and accountability as our methods.

www.lifetutors.com



BEACON TRANSITIONS
Beacon Transitions is an Independent Living Program, located in Hendersonville, North Carolina, that specializes in working with young adults on the Autism Spectrum as well as ADHD, depression, anxiety, and other mood disorders. Focus Centers has partnered with Beacon to offer their clients neurofeedback therapy in conjunction with traditional psychotherapy for quantifiable improvement in cognitive function.
SOUTHEAST THERAPEUTIC CONSULTANTS
Southeast Therapeutic Consultants is a therapeutic and educational consulting practice located in the Asheville Area of Western North Carolina. With their strong alliances in the therapeutic treatment and collegiate recovery communities across the country, they serve as a guide in the field of behavioral health treatment, planning, education, and case management. They work with adults, families, parents and their students to make informed choices when navigating difficulties.
www.southeast-consultants.com